Specialising in Block Paving, Slabbing, Kerbing, Edgings
We specialize in the installation of block paving, slabbing, kerbing, and edgings. Our services cater to the enhancement of your outdoor area throughout the year. Our block paving and patio services are designed to provide a low maintenance and visually appealing space, with a range of colours and patterns to choose from. This ensures that you can enjoy a smooth, safe area for work, play, and dining, weather permitting.
At Pro Patch Ltd, we are committed to using only high-quality products such as Marshalls & Tobermore Block Paving.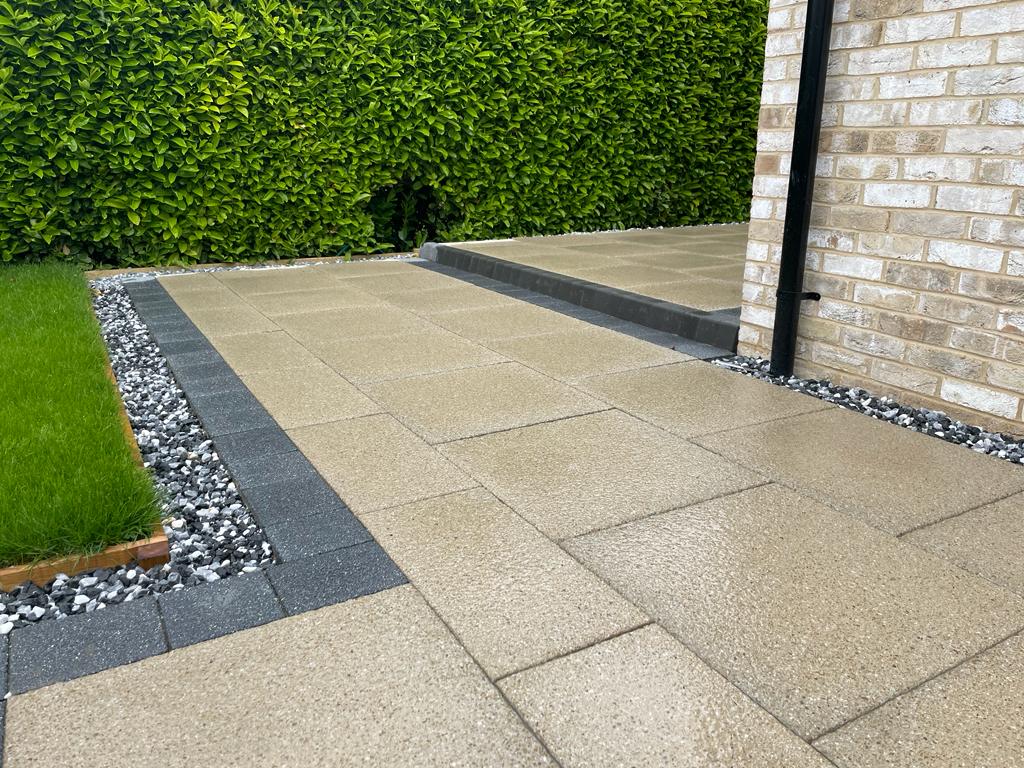 We are pleased to offer a range of technically innovative paving products, including highly polished paving slabs and Indian sandstone slabs, which enable us to provide permeable paving solutions. Our team possesses the expertise and proficiency required to guarantee your peace of mind throughout the entire process, regardless of the type of patio installation you have in mind. As specialists in paving for forecourts, paths, driveways, gardens, new builds, and both commercial and private properties, we are committed to delivering exceptional results.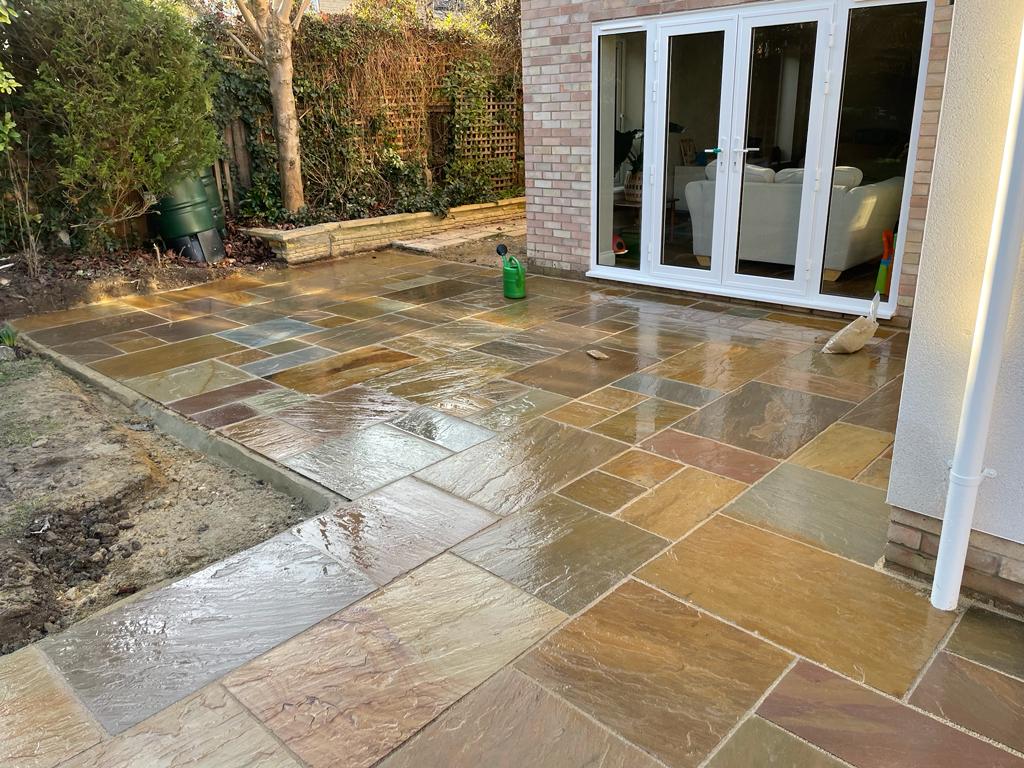 The driveway of your property serves as a prominent feature that visitors encounter upon arrival. It is imperative that this area not only possesses aesthetic appeal, but also has the capacity to withstand the weight and traffic of vehicles and pedestrians, as well as adapt to varying weather conditions such as heat, frost, and rain. The combination of tarmac and blocks has proven to be a successful solution, as evidenced by the accompanying photographs. Additionally, we offer repair services for block paving that has become damaged, sunken, or shifted. Furthermore, we provide a pressure washing and sealing service that revitalizes and safeguards your old patio, garden, or driveway from the elements.
We take great pride in our commitment to providing exceptional customer service and ensuring complete satisfaction. Our approach involves attentive listening to your specific requirements and working collaboratively with you to determine the optimal course of action. Following mutual agreement, we meticulously measure the designated area, taking into consideration all relevant factors such as necessary groundworks, blocks, kerbing, drainage, ducting, levels, and falls.
Recent Block Paving Projects
For each employment opportunity, whether it be of a domestic or commercial nature, we provide a complimentary on-site assessment and a quotation that does not impose any obligation.
We take great pride in our commitment to customer service and ensuring satisfaction. We attentively listen to your specific needs and actively engage with you to ascertain the most suitable course of action. Once a mutually agreed plan is established, we meticulously measure the designated area, taking into consideration all relevant factors such as groundworks, blocks, and drainage.
Subsequently, we furnish you with a comprehensive and personalized quotation, itemizing all aspects of the project. We take the time to thoroughly explain each component of the quote, ensuring clarity and understanding.