Pro Patch Ltd. is your trusted partner for all your road surfacing needs. As leading tarmac and asphalt contractors, we are dedicated to delivering high-quality results for both commercial and private customers.
Pro Patch Ltd. is your go-to destination for all your expert patching needs. Our team of skilled professionals is dedicated to providing you with top-notch service that exceeds your expectations. With our expertise, we ensure that your patches are flawlessly executed, leaving no room for errors. Trust our talented copy editors to enhance your content and deliver a polished final product. We take pride in our respectful and honest approach, guaranteeing your satisfaction every step of the way. Let us transform your copy into a seamless masterpiece that captivates your audience. Choose Pro Patch Ltd. for unrivaled quality and professionalism in the world of patch editing.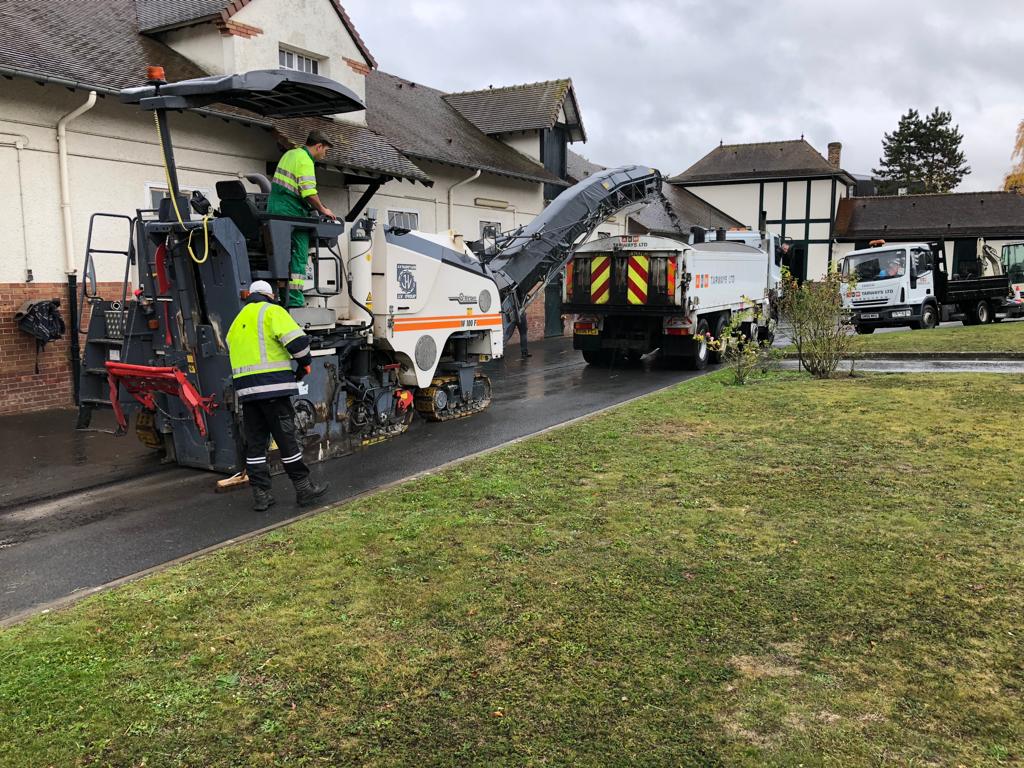 From day one, we've been commited to the health & safety of our staff and members of the public.
Every member of our team has been trained to the highest industry standards in order to carry out work safely and securely. Including Street Works, CSCS.
We also take an immense amount of pride in what we do. Whether it's a big commercial project or a small pothole repair, we approach each job with care and consideration for the environment, doing what we can to minimise noise and disruption.
We are also Safe Contractor Accredited which shows we are commited to health and safety. This involves ensuring that all paperwork is complaint with current legislation and that processes are in place to ensure health and safety is handled in the best way possible.
What Sets Us Apart
We refuse to be beaten on price or quality, but we're not now, nor have we ever been, the "cheap" option. We've invested heavily in a cutting-edge and custom-built fleet of vehicles and machinery to provide our customers with the highest standards of service and surface, no matter the size and scope of the project.
From driveway design and construction to commercial and industrial contracts, we have the technology and the team to deliver value for money and a faultless finish, every time.
In fact, every Pro Patch Ltd project is fully guaranteed for 10 years!