We specialize in the areas of kerbing, drainage, trench work, and general groundworks.
Our team of groundworkers is highly skilled and experienced in a wide range of tasks, including laying paving, kerbing, drainage systems, and working with concrete for any type of project. We are also proficient in creating dimensions and bases for elegant garden buildings, as well as constructing foundations.
In terms of drainage, we possess extensive knowledge and expertise in various projects, such as septic tanks, ACO Channel Drains, soakaways, road gullies, and other similar systems.
Whether you require complete new installations or repair work, you can rely on us to meet your needs and provide comprehensive solutions.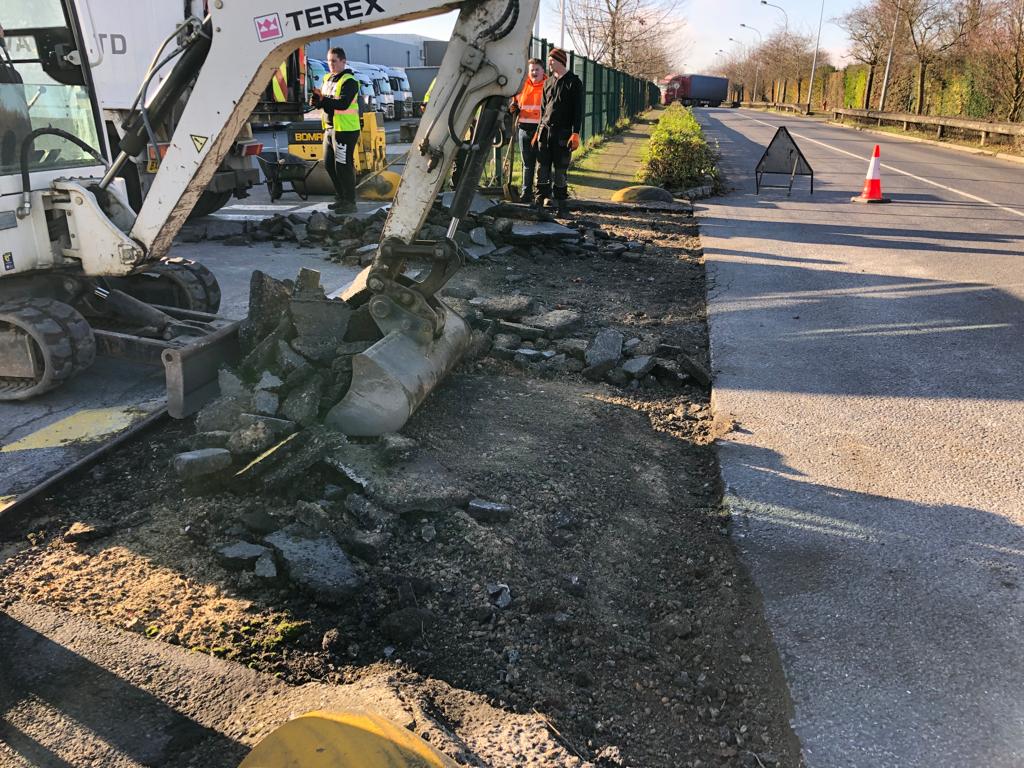 We collaborate with local councils and private homeowners, providing counsel and direction from the planning phase to the installation stage. Our services extend to Cambridge, Newmarket, Ely, and other neighboring cities.
Our team is composed of skilled professionals who possess CSCS Health & Safety certifications. We take pride in the excellence of our work and consistently provide a professional and respectful service to our clients, regardless of the project's magnitude, from inception to completion.
Our goal throughout each contract is to execute our work securely, within the allocated budget, and on schedule, with a team that is always willing to exert additional effort.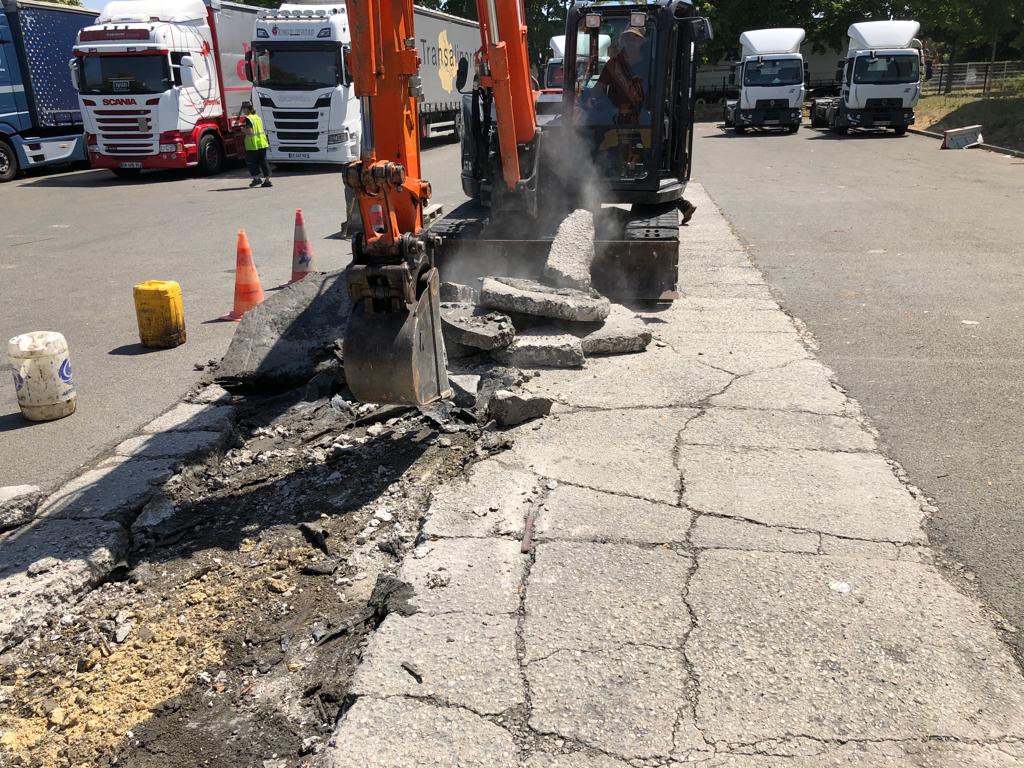 The process of Kerb Laying involves the placement of a concrete bed that provides support for the kerbs, as well as reinforcement for the concrete at the rear. Along the roadside, the majority of pressure is generated by vehicular traffic, which prevents the displacement of stones into adjacent flowerbeds or lawns. Concrete may also be utilized as backfill in conjunction with stone, as well as for front-facing support.
We offer a variety of kerbs for installation, including PCC Kerbs, Natural Granite, Beany Blocks, Aco, Treif Kerbs, Bus Stop Kerbs, Drop Kerbs, Edgings, Conservation Kerbs, and all types of Coping Stones.
We take great pride in our commitment to providing exceptional customer service and ensuring utmost satisfaction. We place great importance on attentively listening to your specific requirements and working closely with you to determine the most suitable approach.
Recent Groundworks Projects
For each employment opportunity, whether it be of a domestic or commercial nature, we provide a complimentary on-site assessment and a quotation that does not impose any obligation.
We take great pride in our commitment to customer service and ensuring satisfaction. We attentively listen to your specific needs and actively engage with you to ascertain the most suitable course of action. Once a mutually agreed plan is established, we meticulously measure the designated area, taking into consideration all relevant factors such as groundworks, blocks, and drainage.
Subsequently, we furnish you with a comprehensive and personalized quotation, itemizing all aspects of the project. We take the time to thoroughly explain each component of the quote, ensuring clarity and understanding.